Jewish ritual bath, Pernes-les-Fontaines
Guided tours
Musuems and monuments
Tarif unique €3.00 Free with the Pass!

What can you do in Pernes-les-Fontaines on your own, with family or friends?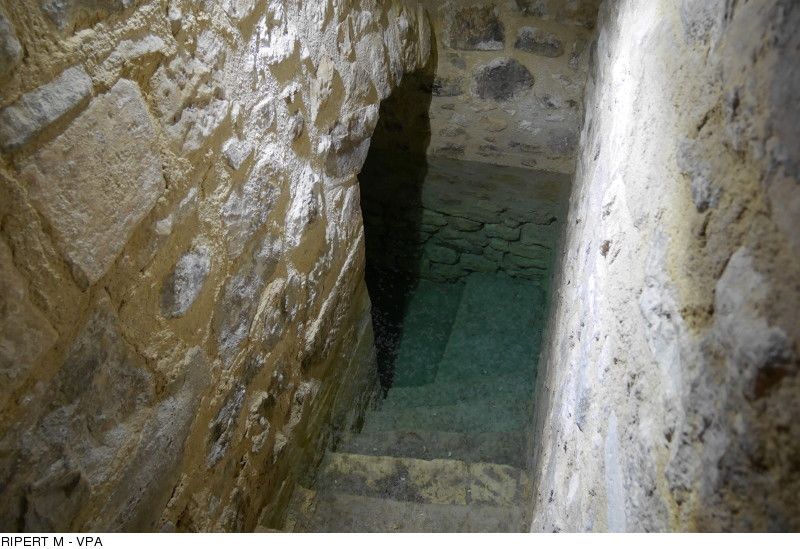 Children's rate
0 to 11 years free
12 to 18 years old 1.50 euros
Booking essential 00 33 (0)4 90 61 31 04
Visit a Mikvé!
Opening times
From June to September, at 10 a.m. every Tuesday.
Duration: 1 hour
Musées et monuments
Visites guidées d'été à faire à Pernes-les-Fontaines !
Called the Pearl of the Comtat, Pernes-les-Fontaines is ideally located in the heart of Vaucluse, between Mont Ventoux and Luberon. This small Provencal town offers a pleasant living environment, with its forty fountains scattered between historic monuments and narrow streets with colorful facades. To come to Pernes-les-Fontaines is also to take advantage of the events that take place throughout the year and several weekly markets!
La Tour Ferrande: In the heart of the historic center of Pernes-les-Fontaines stands the Ferrande Tower, a veritable historical comic, the frescoes tell us the story of the conquest of Sicily by Charles of Anjou .. a unique place to discover absolutely! For a trip to the heart of the Middle Ages ...
The Mikvah (Jewish baths): The visit of Mikvah (Jewish baths). Let yourself be told the amazing story of the Pope's Jews and discover, in the heart of the hotel Cheylus, all the Judeo-Comtadin traditions and rituals.