Viist of the Ochre mines of Bruoux, Gargas
Musuems and monuments
Tarif unique €9.50 Free with the Pass!

Jouez les explorateur dans un parcours souterrain de 650 mètres ! Réservation OBLIGATOIRE par téléphone au 04 90 06 22 59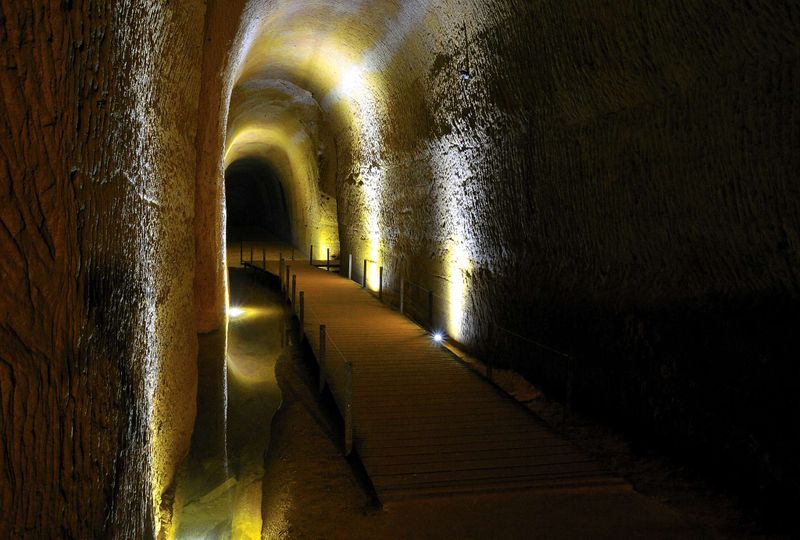 For Pass holders, Vaucluse Provence Pass, guided tours in the morning: highly recommended booking and only by phone
Opening time
* From March 15th - March 31st and November 1st - November 15th
Guided tours at 11 am
Closed Sunday and Monday
* From April 1st to July 5th and from August 26th to October 31st
Daily: guided tour at 10:30 am and 11:30 am
* From July 6th to August 25th
Daily: guided tours at 10:30 am, 11:00 am, 11:30 am, 12:00 am
Horaires d'ouverture
Horaires d'ouverture :
Du 20 mars au 31 octobre, de 10H à 18H00
Réservation OBLIGATOIRE par téléphone au 04 90 06 22 59
Vertiginous cliffs in flamboyant colours and a gigantic labyrinth of underground galleries... The Mines de Bruoux in Gargas are a unique and mysterious setting where man's labour blends with the natural beauty of the Provencal landscape.
Site open daily from 10 am to 6 pm
March 15th to November 6th, 2022
Guided tours only 60 minutes, at fixed times, limited to 25 people.
Reservation required only by phone at 04 90 06 22 59.
Provide a warm clothing.

stroller
Site accessible to strollers.

Site accessible to people with reduced mobility with accompanying person and provision of a wheelchair on request.

Parking is free at Les Mines de Bruoux. We have a coach parking in front of the site, a car parking (P1) and a parking dedicated to motorhomes (P2).