Visit of the Castle and the Museum of Earthenware of La Tour d'Aigues, in Lubéron
Musuems and monuments
Tarif unique €3.50 Free with the Pass!

Symbôle de l'Art la Renaissance en Provence, découvrez son histoire au travers d'une visite atypique.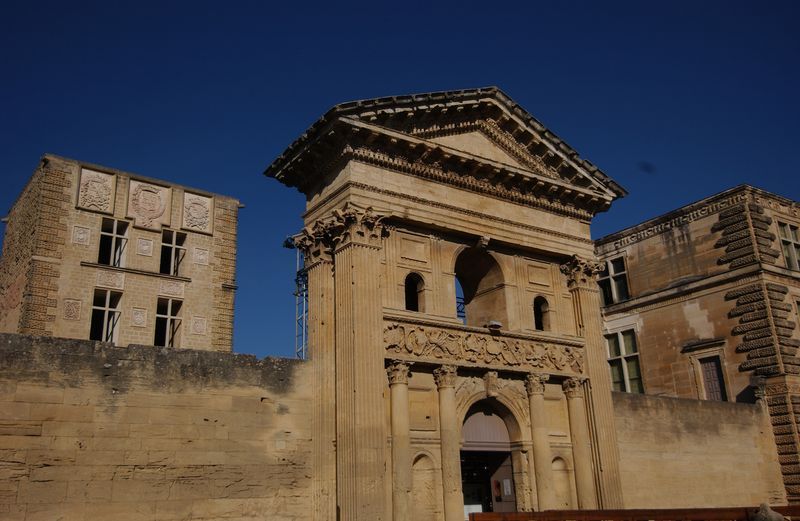 Opening time
From April to September, from Tuesday to Saturday: from 10 am to 12.30 pm and from 2.30 pm to 6 pm
Closed from October to March.
Horaires d'ouverture
Horaires d'ouverture :
Avril / Mai / Juin / Septembre, du mardi au samedi :
De 9H30 à 12H30 et de 13H30 à 17H30
Dernière entrée pour la visite du musée à 16H45
Juillet / Août, du lundi au samedi :
De 9H30 à 13H et de 15H00 à 18H00 (
dernière entrée pour la visite du musée à 17H00
Dimanche : de 9H30 à 12H30
The courtyard of the Château is open, free of charge, during Tourist Office opening hours. Discover the ceramics museum and temporary exhibitions, set in over 100m2 of underground rooms. Buy tickets on site....
A unique visiting experience with an application. Once in the courtyard of the castle, with your telephone or tablet (also available to borrow at the Tourism Office) your visit will be enriched with audio commentaries, photos or archives retracing its history.
The castle is one of Provence's most striking examples of Renaissance art (Catherine de Médicis stayed here in 1579). It was built in the Middle Ages, but then revolutions, fires and pillage took their toll. Suggested driving trip: Castles and Gardens of Luberon.